Facility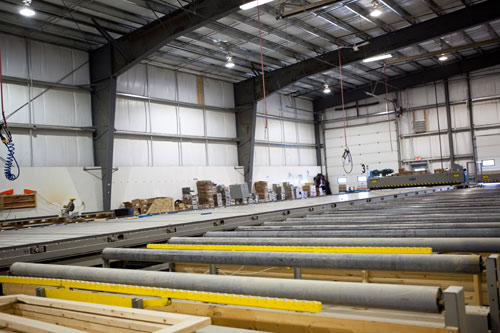 Our facilities include a large modern truss assembly building with built-in office and near-by design space. Our design offices house CAD computer work stations where designers model commercial and residential buildings using state-of-the-art Alpine View Roof Truss Design software.
The assembly floor contains steel computer controlled positioning tables that allow us to produce trusses up to 88' (24m) in length. All truss pieces are cut with computer controlled saws that ensure high accuracy and close tolerances in the completed truss.
A spacious storage yard and containment area houses the truss sets until delivery.